Joane's patients have used her exercises to effectively alleviate neck and back pain without surgery or medications.
Back Pain Relief, Finally!
I was very active in triathlons and marathons prior to injuring my lumbar spine in September 2010.  After my injury, I spent approximately 2 years trying to get relief before I found Joane.  During the 2 years, I worked with four different physical therapists, consulted with three spinal surgeons and was seeing a chiropractor one to two times per week.  It was not until I started with Joane that my symptoms began to make noticeable improvements.  Joane is a master at her craft; and I am very grateful to have found her.  The others treated my symptoms through trial and error or took a broad based approach to my treatment.  These methodologies had either little impact or made matters worse.  Joane, in comparison, is very hands-on and had my issues diagnosed within 15 minutes; then she immediately began treating the source of the problem.  My first visit with Joane was an absolute revelation and I begin to feel relief immediately.  I am now living pain free and looking forward to returning to a more active lifestyle.
–B. M. Hanes
"The exercises in these videos work for all ages and whether you are active or inactive. I have prescribed these exercises for my patients, and, in fact, they are so effective, both my wife and I use them personally to decrease our back pain."
Vibhay Prasad, M.D.,
Director of Rehabilitation,
Los Robles Hospital,Thousand Oaks, California

The Exercises in this video series are Amazing!
I've had lower back pain for the last 20 years. I've always enjoyed playing sports, skiing, cycling and working as a hiking guide. In more recent years, my pain has become so bad that I had to stop doing all these fun things and just focus on being able to do my job. Over the years, I've tried yoga, pilates, whatever exercises I could find online and going to a chiropractor to relieve my pain… to no avail… I've been doing the "Missing Link"-exercises nearly daily for the last 3 months and I have not felt this good in years. Now, when I play a game of soccer, I don't have to dread the pain shooting into my lower back anymore and I can stand upright after I get out of bed or after prolonged sitting without hunching over like an old woman (I'm only 37). Thanks for putting these simple, easy to follow exercises out there – they've changed my life! Thank you for sending the videos Joane 🙂
-Gudrun Hiking Guide, Australia
For the First Time in 15 Years!
I had left knee pain for 15 years which kept me from being able to walk very far unless I used a walker. I went to an Orthopedic Doctor who took an X-ray which showed no sign of any trauma or injury.  Several Doctors were unable to diagnose or successfully treat my left knee pain.  They referred me to a Physical Therapist who gave me a few sessions of table massages.  My pain increased so they sent me to an acupuncturist.  Ten sessions did absolutely nothing!
My pain also prevented me from being able to kneel at church.  I was very frustrated.  A few months ago I also started experiencing significant low back and hip pain.  My Doctor told me to find a better physical therapist and after much research I found Joane  Chamberlain at Challenge Physical Therapy, who has advanced degrees on the subject of pain.
I had to use a walker from my car into Joane's office because of my knee and back pain.  When Joane evaluated me for my back pain, she told me that she thought my left knee pain was also originating from my back.  Within one week I no longer needed to use my walker!  Within several sessions I was able to climb stairs, drive my car and even put on my shoes!
One of the most amazing things for me, for the first time in 15 years I was able to kneel and receive Holy Communion at church.  Hallelujah!  The Priest and my friends at church said, "It's a miracle, you're kneeling" and I said, "No, it's physical therapy and doing the exercises in Joane's videos!
Irene Malloy, Age 86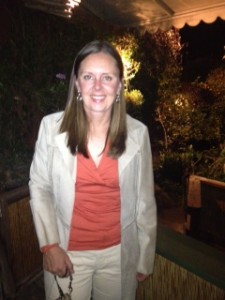 Relief from Scapula Pain at Work
"I have seen 3 different Physical Therapists and an Orthopedic Surgeon without successful results for scapular pain and problems including bone spurs.  I have not had pain now for the 2 months I've been treated by Joane Chamberlain!  Her approach is completely different, focusing on the core, stabilizing the pelvis and aligning the spine.  It was amazing how my unstable pelvis correlated to my scapula problem.  The techniques and exercises made sense for once and resulted in eliminating the pain in my scapula (I spend 4-5 hours per shift patrolling on a boat and using my left shoulder and scapula throughout my shift).  Joane, I cannot thank you enough and I will continue to refer friends to you in the future!"
Sincerely, J.Bittmann Harbor Patrol Officer II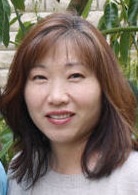 My Unstable Pelvis was the Underlying Cause
"I never would have believed that the underlying cause of my recurring shoulder pain was my unstable pelvis. I have been treated by several different physical therapists for my shoulder pain but the relief was only temporarily. Joane Chamberlain, PT, MOMT was the first therapist to identify and treat my unbalanced pelvis. Her exercises helped realign my pelvis and straighten out my spine which went a long way to reduce my shoulder pain. Joane understands body mechanics and how one thing effects another. I highly recommend getting evaluated by her if you are suffering from recurring pain. Sometimes you have to get to the root of a problem to fix it permanently!"
– Helen

The Missing Link to Neck & Back Pain Relief
"Hi Joane, I recently purchased your videos on The Missing Link to Neck and Back Pain and have been doing the level one exercises for eight days now.  I am starting to see some good results as my neck and back pain are getting better.  I've been to a number of chiropractors, massage specialists, orthopedic doctors and physical therapists over the last eight years and none of them have helped me as much as your videos have!  I have had numerous x-rays done over the years of my back and they all told me my right hip was higher than my left and was rotated externally, but none of them gave me any exercises similar to what is in your videos.  I just wanted to thank you for helping me improve my quality of life.  It's been a long and difficult road over the last eight years, but thanks to you I'm beginning to see some light at the end of the tunnel!"
Sincerely,
– Steve G.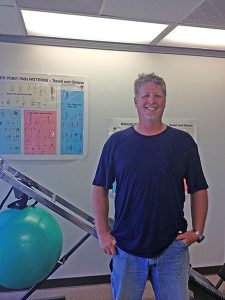 The Best Choice!
A few months ago I started having numbness and tingling in my right big toe.  I couldn't figure out what it was. My wife, who had seen Joane Chamberlain, Physical Therapist for her back told me that it could be coming from my back and I should go see Joane.
I got my regular Doctor to give me a referral so that I could see her.  When Joane evaluated me, she said that I not only had an unstable pelvis, but she could tell that I had a significant lumbar disc herniation at L5 S1.  She started treating me and sent me to an orthopedic spine specialist who did an MRI.  The MRI showed that I had a 20 mm herniated disc at L5 S1.  "Whoa!"
The spine specialist told me I probably needed back surgery.  Joane told me it was the largest disc herniation she's seen in all of her 30 years of practice!
Joane started leveling my pelvis, releasing my right iliopsoas muscle and doing exercises to regenerate the herniated disc.  My symptoms immediately started to decrease and were gone within about two months of working with Joane.
For financial reasons and against Joane's advice, I stopped going to Physical Therapy and doing my exercises. Within another month or so, my symptoms returned, darn!
I needed to go back to Joane.  She helped me to realize that the cost of doing Physical Therapy as opposed to having back surgery was financially, physically and emotionally the best choice.
To this day I have been able to avoid back surgery, I am symptom free and able to tolerate all my working and playing activities.
I will never stop doing the physical exercises prescribed by Joane!
-David Bloom (Age 46)